Professor Emeritus
Ph.D.  Botany    University of Michigan, Ann Arbor, 1987
M.S. Botany, University of Minnesota, St. Paul
B.S.   Forest Science    University of Minnesota, St. Paul, 1978
Fungal Ecology and Systematics
Fungal Biology is the core interest of my lab, and in a world where organismal-based science and "ologies" have fallen out of favor I make no apologies for my focus on Mycology.  Within this broad area my primary focus has been fungal ecology, and most of my work in this area has been at the community ecology or autecology levels.  This is an important area of work because fungi play pivotal roles in all terrestrial ecosystems, and they are grossly understudied relative to their importance.

Our prior work was primarily on ectomycorrhizal fungi and was focused on: 1) the development of molecular tools for the identification of fungi from environmental samples; 2) the determinants of fungal community structure; 4) the autecology and population structure of key ectomycorrhizal fungal species; and 5) the ecology and evolution of non-photosynthetic, epiparasitic plants and their fungal hosts, 6) structure, behavior and function of ectomycorrhizal spore banks. 6) landscape level patterns of spore dispersal and tree recruitment, and 7) population genomics of
Suillus brevipes
.

Current Projects
Funded projects in the lab (as of June 2016) have shifted toward saprobic communities.  These include 1) autecology and function of pyrophilous fungal communities (DOE); 2) dynamics of microbial communities in the indoor environment (Sloan Foundation).  We are also involved with collaborative work on Suillus species with the Kennedy, Nguyen, and Vilgalys labs, and Cat Adams, a graduate student in the lab, is working on Amanita phalloides, the invasive death cap.
The lab also interacts with citizen science groups such as the North American Mycological Association, The Bay Area Mycological Society, The Mycological Society of San Francisco, and the Sonoma Mycological Association.   These groups have been instrumental in cataloguing and vouchering the macrofungi of Pt. Reyes National Seashore, Yosemite National park, and North America at large.
Schecter, S.P. and T. D. Bruns. 2013. A Common Garden Test of Host-Symbiont Specificity Supports a Dominant Role for Soil Type in Determining AMF Assemblage Structure in Collinsia sparsiflora. PLoS One 8 (2), e55507
Honors and awards
President, International Mycorrhiza Society 2015-17
Distinguished Teaching Award, College of Natural Sciences, University of California, Berkeley 2012
President, Mycological Society of America 2010-11
W.H. Weston Award for Teaching Excellence - Mycological Society of America - 2007
Fellow - California Academy of Sciences - 2003
Fellow - Mycological Society of America - 2002
Haydn P. Reinecker Distinguished Professorship in Forest Genetics - College of Natural Resources - 1999-2012
Alexopolous Prize - Mycological Society of America - 1994
Fellow - American Association for the Advancement of Science - 1990
Courses currently taught
PMB 110 Biology of the Fungi  
PMB 113 California Mushrooms 
PMB 10 Fungi, History and Society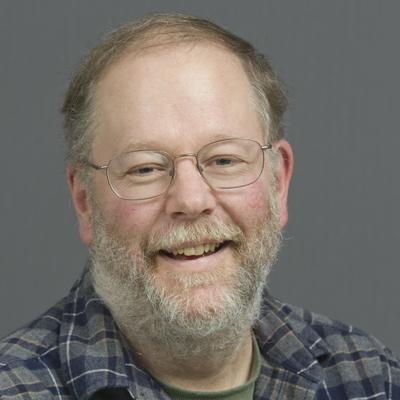 Research Focus:
Fungal Ecology
Location
321 Koshland Hall
Berkeley, California 94720-3102
Phone Number
510.642.7987
Lab Phone Number
510.643.5483