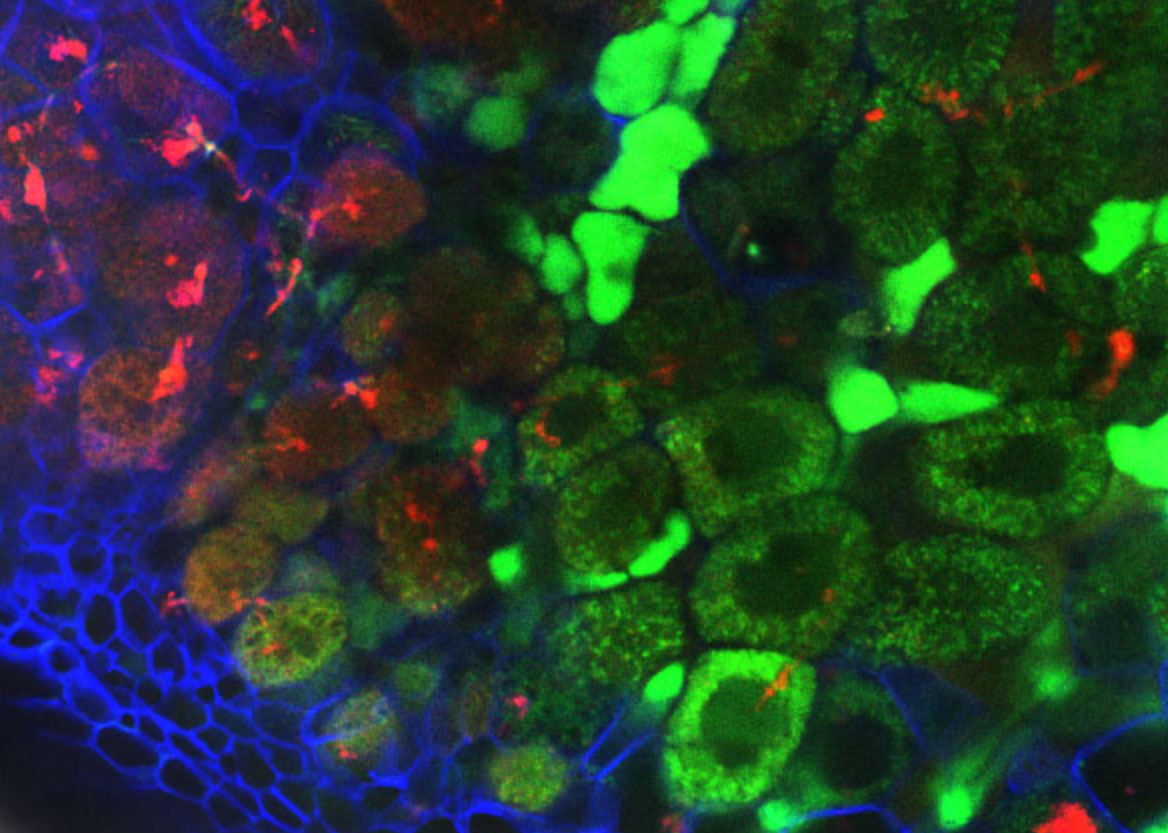 A localization of GFP tagged SAP3 peptide in a Medicago truncatula root nodule colonized by Sinorhizobium meliloti expressing mCherry. Image taked by William Moore at the Biological Imaging Facility.
Several topic-based centers and facilities are available for PMB researchers:
The microgarden is an algal and fungal culture collection that houses around 600 diffferent strains of algae and fungi, and is used by researchers and classes across the campus.
 
The Rausser College of Natural Resources Teaching Lab provides support for laboratory courses offered by the departments of Plant & Microbial Biology and Nutritional Sciences & Toxicology. Staff provide technical expertise and consultation to aid instructors in course planning, development, and execution.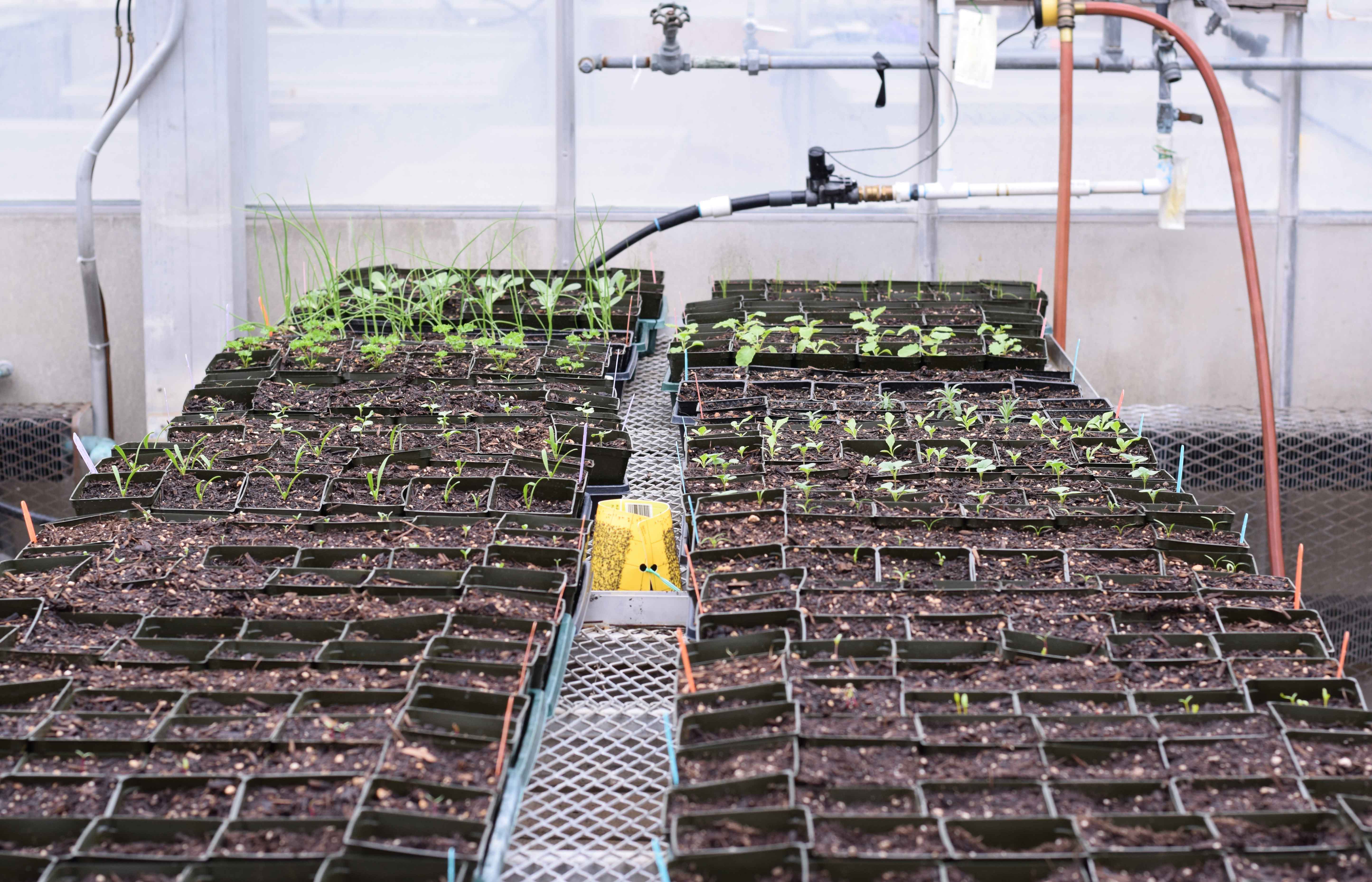 Research plants in the Oxford Tract greenhouse. Photo by Natalea Schager.
The Biological Imaging Facility is a core microscope imaging lab that specializes in Live-Cell Widefield, Confocal (including FCS), Spinning Disk, and Super-Resolution fluorescence microscopy (SIM, PALM, TIRF).
 
The Oxford Tract houses greenhouses, growth chambers, a lath house, and field space for plant science research.​
The EBI Labs, a part of the Energy Biosciences Institute  is a facility open to all at UC Berkeley. The facility gives access to many analytical instruments including GC, GC-MS, HPLC, LC-MS, Liquid Handler, Fermentor and many other equipment for sample processing and analysis. Users of EBI Labs will be trained by our full time staff on any of these instruments for their research needs. Please contact EBI2@berkeley.edu for more information and pricing.
Visit the Rausser College research page for information on additional centers and facilities.