Maxine J. Elliot Professor of Plant and Microbial Biology
Maxine J. Elliot Professor
Ph.D.  Plant Pathology    University of California, Berkeley, 1980
MS  Forest Pathology Yale University, 1976
BA   Biology    Bates College, 1974
Research in the Staskawicz laboratory is focused on elucidating the molecular basis of plant innate immunity from the perspective of both the pathogen and the host. We have emphasized the identification and characterization of bacterial effector proteins from both Pseudomonas syringae and Xanthomonas spp. with respect to the molecular events that control delivery of effector proteins to host and their sites of action within the plant host. We have studied the dual phenotype of bacterial effectors with regards to both virulence and their ability to trigger effector-mediated immunity when they are recognized by their cognate NB-LRR plant innate immune receptors. Our laboratory studies many aspects of plant innate immunity and employs cutting edge methods to answer many of the pressing questions in the field that pertain to effector recognition and NB-LRR immune receptor activation. Furthermore, we have now set out to apply basic discoveries in the field of molecular plant pathology to engineer durable resistance in agronomic crop species.
2012. J. Win , Krasileva KV, Kamoun S, Shirasu K, Staskawicz BJ, Banfield MJ. PLoS Pathogens, Sequence divergent RXLR effectors share a structural fold conserved across plant pathogenic oomycete species. PLoS Pathogens 2012 vol. 8 (1) pp. e1002400.
2012. Sandra Goritschnig, Ksenia V. Krasileva, Douglas Dahlbeck and Brian J. Staskawicz. Computational prediction and molecular characterization of an oomycete effector and the cognateArabidopsis resistance gene. PLoS Genetics 2012 vol. 8 (2) (12) pages: e1002502
2011. Ksenia V Krasileva, Connie Zheng, Lauriebeth Leonelli, Sandra Goritschnig, Douglas Dahlbeck, Brian J. Staskawicz. Global analysis of arabidopsis/downy mildew interactions reveals prevalence of incomplete resistance and rapid evolution of pathogen recognition. PLoS One, 2011 vol. 6 (12) pp. e28765.
2011. Bingyu Zhao, Douglas Dahlbeck, Ksenia V Krasileva, Richard W Fong, Brian J Staskawicz. Computational and Biochemical Analysis of the Xanthomonas Effector AvrBs2 and Its Role in the Modulation of Xanthomonas Type Three Effector Delivery. PLoS Pathogens: 2011 vol. 7 (12) pp. e1002408
2011. Lauriebeth Leonelli, Jeffery Pelton, Allyn Schoeffler, Douglas Dahlbeck, James Berger, David E. Wemmer, Brian Staskawicz. Structural Elucidation and Functional Characterization of theHyaloperonospora arabidopsidis Effector Protein ATR13. PLoS Pathogens 2011 vol. 7 (12) pp. e1002428.
2011. Chou S, Krasileva KV, Holton JM, Steinbrenner AD, Alber T, Staskawicz BJ. Hyaloperonospora arabidopsidis ATR1 effector is a repeat protein with distributed recognition surfaces. Proc Natl Acad Sci. USA. 2011 Aug 9;108(32):13323-8. Epub 2011 Jul 25
2011. Neha Potnis, Ksenia Krasileva, Virginia Chow, Nalvo F Almeida, Prabhu B Patil, Robert P Ryan, Molly Sharlach, Franklin Behlau, J Max Dow, Mt Momol, Frank F White, James F Preston, Boris A Vinatzer, Ralf Koebnik, João C Setubal, David J Norman, Brian J Staskawicz, Jeffrey B Jones. Comparative genomics reveals diversity among xanthomonads infecting tomato and pepper. BMC Genomics 12:146.

2010. Krasileva KV, Dahlbeck D, Staskawicz BJ. Activation of an Arabidopsis resistance protein is specified by the in planta association of its leucine-rich repeat domain with the cognate oomycete effector. Plant Cell. 2010 Jul;22(7):2444-58.

2010. Moreira LM, Almeida NF Jr, Potnis N, Digiampietri LA, Adi SS, Bortolossi JC, da Silva AC, da Silva AM, de Moraes FE, de Oliveira JC, de Souza RF, Facincani AP, Ferraz AL, Ferro MI, Furlan LR, Gimenez DF, Jones JB, Kitajima EW, Laia ML, Leite RP Jr, Nishiyama MY, Rodrigues Neto J, Nociti LA, Norman DJ, Ostroski EH, Pereira HA Jr, Staskawicz BJ, Tezza RI, Ferro JA, Vinatzer BA, Setubal JC. Novel insights into the genomic basis of citrus canker based on the genome sequences of two strains of Xanthomonas fuscans subsp. aurantifolii. BMC Genomics. 2010 Apr 13;11:238.

2010. Lacombe S, Rougon-Cardoso A, Sherwood E, Peeters N, Dahlbeck D, van Esse HP, Smoker M,Rallapalli G, Thomma BP, Staskawicz B, Jones JD, Zipfel C. Interfamily transfer of a plant pattern-recognition receptor confers broad- spectrum bacterial resistance. Nat Biotechnol. 2010 Apr;28(4):365-9.

2010. Catanzariti AM, Dodds PN, Ve T, Kobe B, Ellis JG, Staskawicz BJ. The AvrM effector from flax rust has a structured C-terminal domain and interacts directly with the M resistance protein. Mol Plant Microbe Interact. 2010 Jan;23(1):49-57.

2009. Staskawicz B. First insights into the genes that control plant-bacterial interactions. Mol Plant Pathol. 2009 Nov;10(6):719-20..

2009. Liu J, Elmore JM, Fuglsang AT, Palmgren MG, Staskawicz BJ, Coaker G. RIN4 functions with plasma membrane H+-ATPases to regulate stomatal apertures during pathogen attack.PLoS Biol. 2009 Jun 30;7(6):e1000139. Epub 2009 Jun 30.

2008. Rentel M, Leonelli L, Dahlbeck D, Zhao B, Staskawicz BJ. Recognition of the Hyaloperonospora parasitica effector ATR13 triggers resistance against oomycete, bacterial, and viral pathogens. Proc of the Natl Acad Sci USA. 105(3):1091-1096.
2007. Win J, Morgan W, Bos J, Krasileva K, Cano L, Chaparro-Garcia A, Ammar R, Staskawicz BJ, Kamoun S., Adaptive evolution has targeted the C-terminal domain of the RXLR effectors of plant pathogenic oomycetes. Plant Cell. 19(8):2349-2369.
2006. Katiyar-Agarwal S, Morgan R, Dahlbeck D, Borsani O, Villegas A Jr, Zhu JK, Staskawicz BJ, Jin H. A pathogen-inducible endogenous siRNA in plant immunity. Proc Natl Acad Sci U S A. 2006 Nov 21;103(47):18002-7.

2006. Mucyn TS, Clemente A, Andriotis V, Balmuth A, Oldroyd G. Staskawicz BJ Rathjen J. , The tomato NBARC-LRR protein Prf interacts with Pto kinase in vivo to regulate specific plant immunity. Plant Cell. 18(10):2792-2806.

2006. Katiyar-Agarwal S, Morgan R, Dahlbeck D, Borsani O, Villegas A, Zhu J, Staskawicz BJ, Jin H. A pathogen-inducible endogenous siRNA in plant immunity. Proc of the Natl Acad Sci USA. 103(47):18002-18007.

2006. Day B, Dahlbeck D, and Staskawicz BJ. NDR1 interaction with RIN4 mediates the differential activation of multiple disease resistance pathways in Arabidopsis. Plant Cell, 18(10):2782-2791. (Correction in Plant Cell. 19(8):2691-2692.)

2006. Coaker G, Zhu G, Ding Z, Van Doren SR, Staskawicz BJ. Eukaryotic cyclophilin as a molecular switch for effector activation. Mol Microbiol. 61(6):1485-96.
Honors and awards
Miller Research Professorship - Miller Institute for Basic Research in Science - 2002
Maxine J. Elliott Chair (two 5 yr terms) - College of Natural Resources - 1999
Member - National Academy of Sciences - 1998

Recent Teaching
10 - Plants, Agriculture, and Society
199 - Supervised Independent Study
201 - Faculty Research Review
298 - Plant Biology Group Studies  Course site
299 - Graduate Research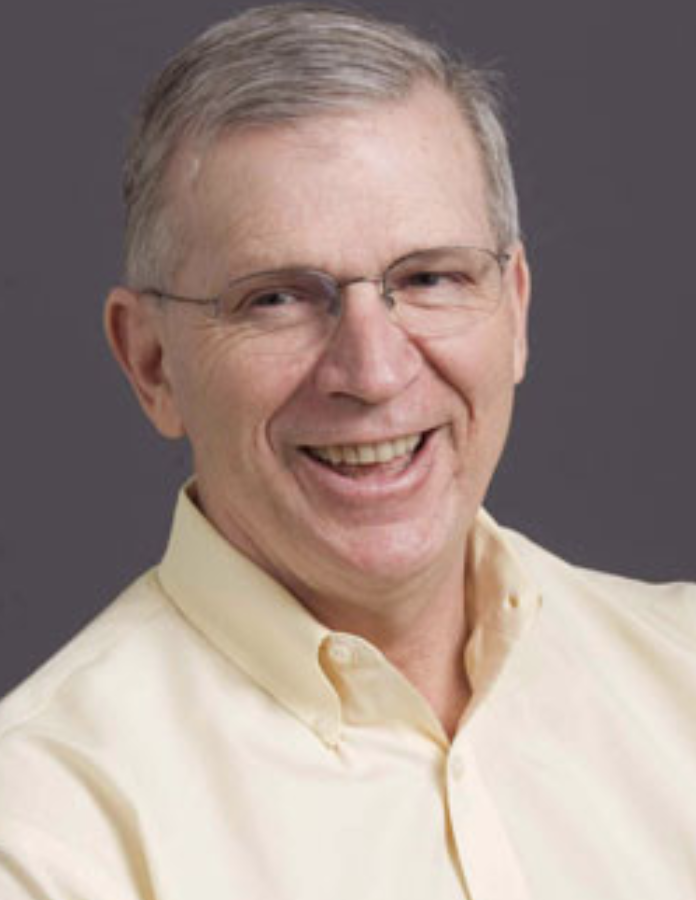 Research Focus:
Plant Immunity
Location
241A Koshland Hall # 3102
University of California, Berkeley
Phone Number
510.642.3721
Lab Phone Number
510-642-3721