Postdoctoral Researcher
Dr. Radhika Mehta is a post-doctoral scholar in training in molecular biology and genomics in the Merchant group. She obtained her PhD in Bioinorganic chemistry at University of Texas at Austin, working in the lab of Prof. Emily Que to develop fluorescent probes for targeting dynamic metalation status of zinc metalloproteins.
She grew up in Patna, India and completed her B.Sc. in Chemistry from St. Stephen's College, Delhi . Thereafter, she obtained her M.Sc. by Research in Inorganic Chemistry from the University of Oxford, UK working on silica nanoparticles for antibacterial oil delivery. She also did  a research stint at IIT Patna in Prof. Anil Bhowmick's lab before embarking on her PhD at UT Austin. In her free time, Radhika loves to bake, paint and try out new food places.
In the Merchant lab, Radhika is working on dissecting the function of CRR1, a transcription factor that controls nutritional Cu signalling in algae and plants.  She will use proteomic, biochemical, microscopic and molecular genetic methods to study the function of CRR1 and its accumulation in copper-deplete vs. replete cells.
In her doctoral work, Radhika focused on chemical approaches to target metalloproteins in the cellular context and used organic synthesis, biochemistry and microscopic techniques to this end. Through her postdoctoral experience she hopes to gain biological and biochemical perspectives to study metals in biology.
Radhika Mehta, Dann D Rivera, David J Reilley, Dominique Tan, Pei W Thomas, Abigail Hinojosa, Alesha C Stewart, Zishuo Cheng, Caitlyn A Thomas, Michael W Crowder, Anastassia N Alexandrova, Walter Fast, Emily L Que, Visualizing the Dynamic Metalation State of New Delhi Metallo-β-lactamase-1 in Bacteria Using a Reversible Fluorescent Probe, J. Am. Chem. Soc. 2021, 143, 22, 8314–8323
Chinh Ngo, Radhika Mehta, Kanchan Aggarwal, Audrey G Fikes, Ines C Santos, Sylvester M Greer, Emily L Que, Pull-down of metalloproteins in their native states using desthiobiotin-based probes, Chembiochem 2019, 20 (8), 1003
Radhika Mehta, Munaum H Qureshi, Meredith K Purchal, Sylvester M Greer, Shanzhong Gong, Chinh Ngo, Emily L Que,  A new probe for detecting zinc-bound carbonic anhydrase in cell lysates and cells, Chemical communications 2018, 54 (43), 5442-5445
N Kasyapi, R Mehta, AK Bhowmick, Raman and NMR Spectroscopic Studies on Hydrolytic Degradation of d,l-Lactide−δ-Valerolactone–d,l-Lactide Copolymer, ACS Sustainable Chemistry & Engineering 2015, 3 (7), 1381-1393
R Mehta, R Kumari, P Das, AK Bhowmick, Synthesis and characterization of a biocompatible monotyrosine-based polymer and its interaction with DNA, Journal of Materials Chemistry B 2014, 2 (37), 6236-6248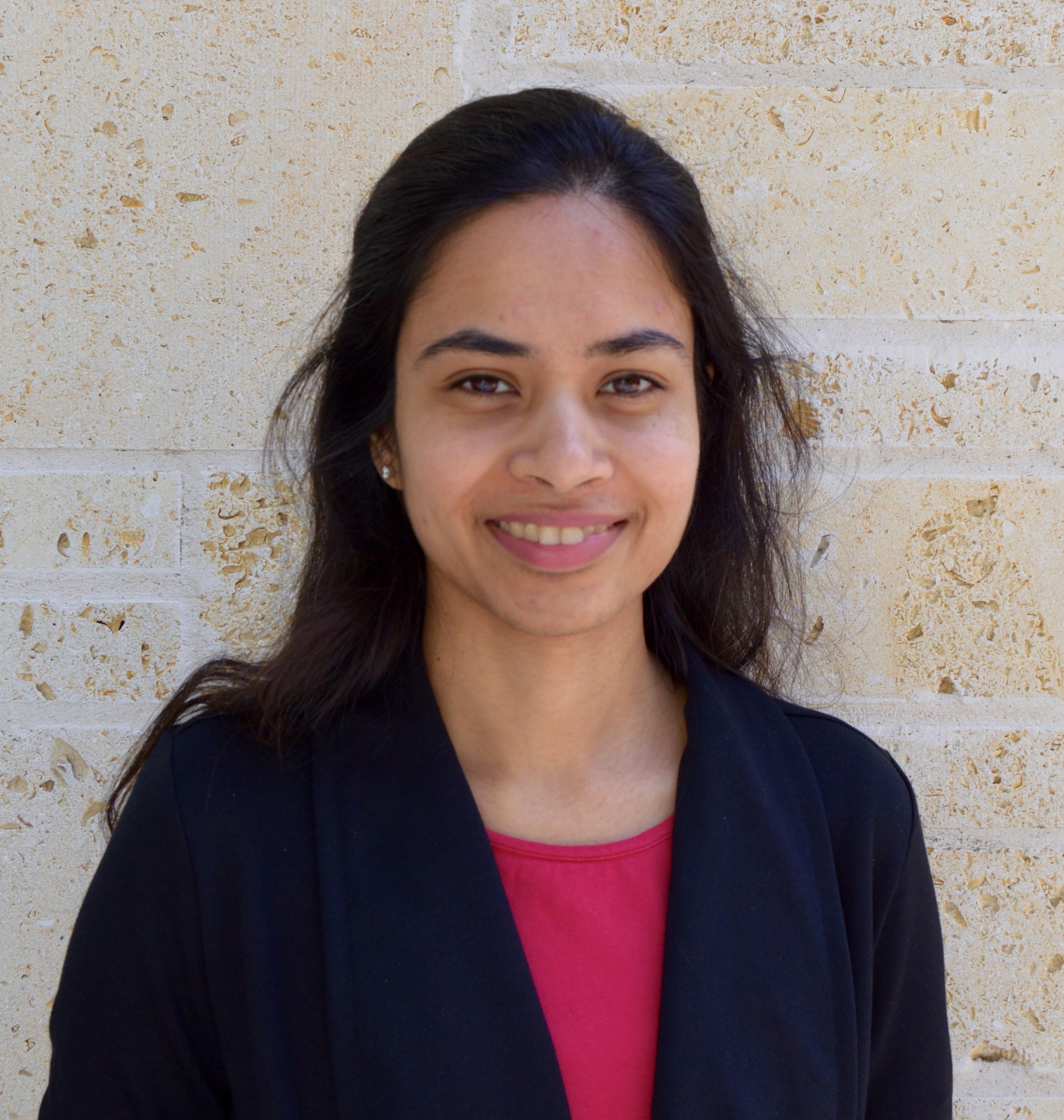 Research Focus:
Nutritional copper signaling in Chlamydomonas reinhardtii